Review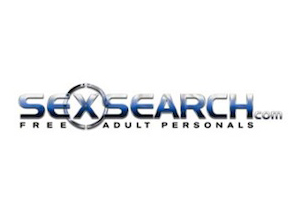 Sexsearch is a really fun, creative way to integrate technology with the world of adult online dating. From an interactive start menu to a video tutorial by a hot brunette, they've got some great ideas going. The signup was quick, painless and quirky, asking questions such as if you've ever had a one night stand, or how often do you masturbate. It was definitely the most interesting and fun signup I have found so far. How can you not be amused at the creativity: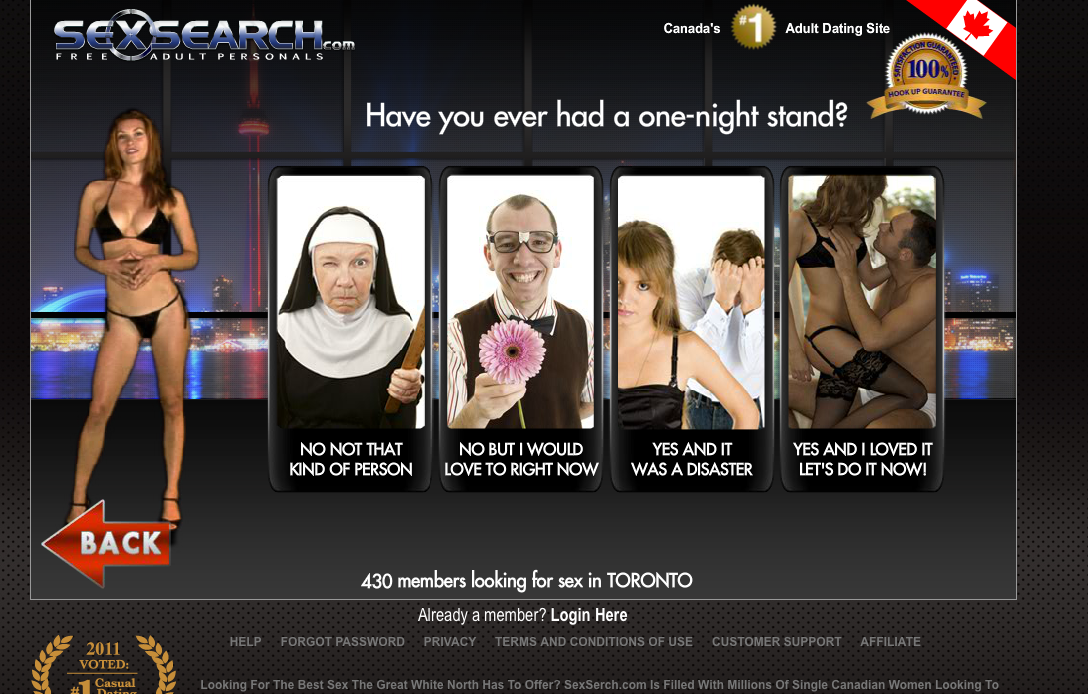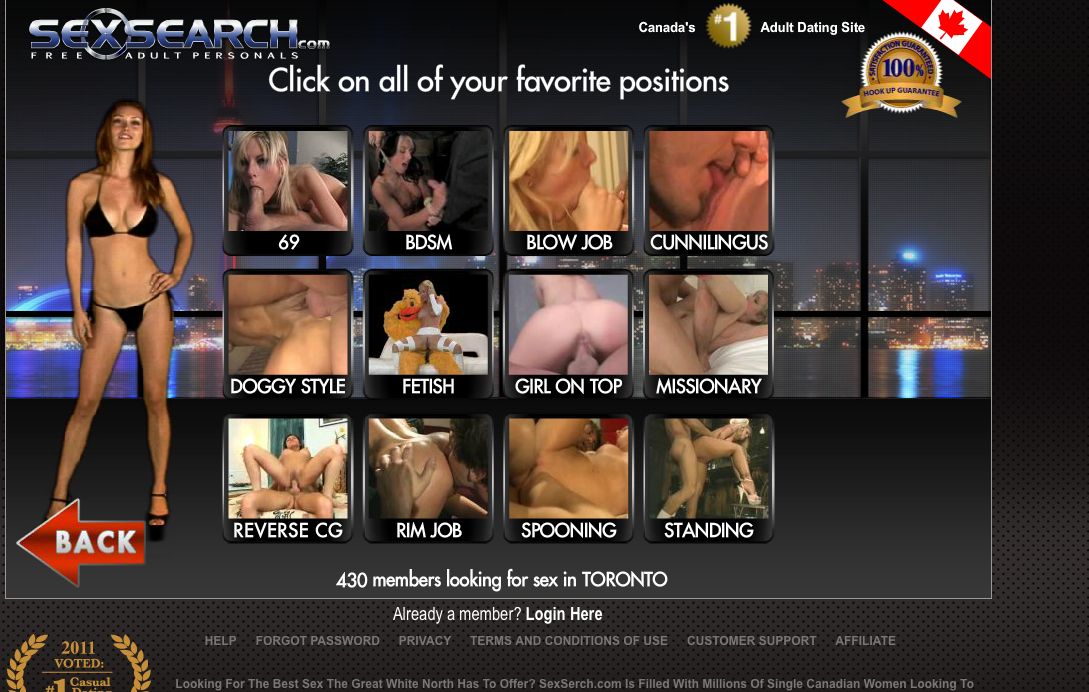 First Impression
Once you get past the initial pages, you'll then be taken to your homepage, where you can edit your dating profile, look at your matches, search, chat and post on the message board. (Note, the message board doesnt work unless you are a paid member. ) I was definitely interested in checking it out after those signup pages, needless to say.

I opted for the cheapest paid membership, simply because I wanted to utilize all of the communication and contact features to see how many women would interact and meet with me. It worked well enough for it's purpose, but that is subjective to how long you WANT to be on the site.

Cost:
Free for women when you upload a profile pic. Free to join, pay to upgrade *Accepts all major credit cards*
Gold Membership:
One year @ 149.99 (12.50/month)
3 months @ 69.95 (23.32/month)
1 month @ 34.95
Gold Benefits:
Top listings in all searches
Featured on all search results
Access to hardcore porn
Access to member webcams
100 Day guarantee
Silver Membership:
3 months @ 59.95 (19.98/month)
1 month @ 29.95
Benefits of Gold Membership:
View and contact all members
Reply to all emails
Instant messaging chat
100 Day guarantee
Pros:
To start, there is a fun, interactive signup menu that allows you to specify if you are looking for a single or couples, click on favorite positions, choose how often you have sex, and what places you like. This is great becasue not many mainstream online dating sites will cater to alternative lifestyles. Even though I am straight as can be, this gets BIG points from me. You also have what they call a 90 day hookup guarantee, or you get 3 months free. This is of course, assuming you meet the guidelines they have outlined. There are forums for dating and advice that are ACTUALLY active!
Cons:
The only main con I have found is that to read or send emails, you must upgrade your membership.
The Bottom Line:
If you are looking for a fun dating site that manages to still be very straightforward and easy to use, I think Sexsearchcom is a safe bet.  It seems to be quite friendly when it comes to alternative relationships, and styles, which you don't find all that often. If you make it clear what you are looking for and stick with it, you've got a great shot on this site. Because they offer so many options, I personally suggest you pick just the few you are really into, that way it doesn't get too confusing for those viewing your profile. The site definitely put me in contact with some hotties. I would say I sent out about 10 initiations, and 7 replied, 3 of which I  hooked up with. Definitely a great site if you are not looking for anything serious, and just want to get it in.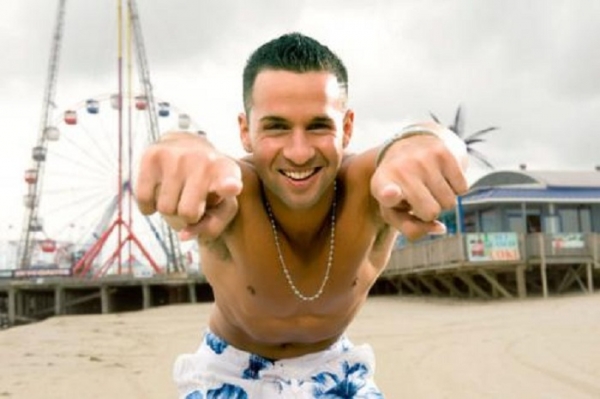 Are you a current or past Sexsearch member? Leave us your feedback in the comments!