Biography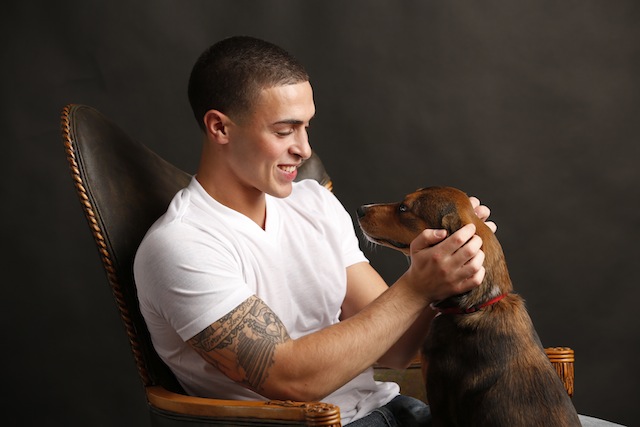 My name is Justin Hill, and I'm 33 years old. I live in Toronto. Currently I'm finishing my PhD in sexual psychology, and I plan to pursue  a career as a sex therapist. I also perform stand-up comedy which I write myself. I was a History major previously, but I found that I was more interested in finding out how to get women sexually aroused than why Napoleon lost the Battle of Waterloo.
I'm currently single. I used to enjoy dating a lot of women at once, keeping it between 3 and 4 because anything more than that can be a little too hard to juggle. Now I'm the last of my friends to settle down, I'm surrounded by great (and sometimes not so great) relationship examples. This has led me to re-evaluate my position. I'm fascinated with human relations and sexuality and that's precisely why I've created this blog.
Feel free to join me along the way as I check out different dating sites, and navigate my way through the murky waters of relationships.
About AdultDatingXYZ
This site is all about the world of online dating with a tiny bit of a spin towards Adult online dating, simply because that's where I have had the most experience. Because I have done this so much , a lot of my blog posts will revolve around the sites and my dates, or people I am close to related to the sites.
Since I have spent a quarter of my dating life using different dating sites to get girls, I figured I might as well post about my experiences, and also, why not review the sites? My goal is to visit these sites and weed out the awful ones so that you don't have to.
A couple of things to note:
- I, Justin Hill, am not affiliated with any of these sites directly, I'm all about engaging on social media though!
- The reviews expressed are all based on my recollections and experiences. If you are on old flame or date and want to share your take on a story, contact me and I will set it up.
- I do not claim to be some sort of relationship expert. Everything I post is opinion and trial and error. In fact, a good chunk of my personal posts will revolve around dating fails.
Feel free to join in and post any opinions on my stories or the reviews themselves in the comments sections!